Charles County Mothers of Multiples
Thanks for coming to visit our Web site!
We are a special support club for mothers of twins, triplets and more.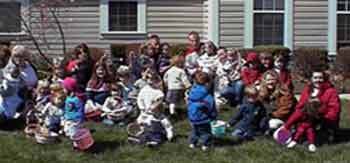 We have members from throughout Southern Maryland. We particularly serve the Charles and Prince George County areas. We meet in Waldorf, Maryland the second Thursday of every month at 7:00 P.M. at the Calvary United Methodist Church.
We welcome you to come to any of our meetings free and join the fun! Our member dues, when you decide to join are $30 per year.
Our club is a member of the National Organization of Mothers of Twins Clubs.
For members, we have many special events like: Mom's Night Out, family holiday parties, field trips, play groups, and much more.